Pioneer Resources began as an unincorporated association of parents and educators in the late 1940s, operating as Pioneer School and providing special education and therapy. In 1955, the agency became a tax-exempt, 501(c)(3) nonprofit corporation called Western Michigan Center for Handicapped Children, Inc. As special education and mental health services grew and expanded in the public sector, the organization evolved into Pioneer Resources, Inc.
Today, the agency offers a diverse array of individualized supports for persons with disabilities as well as seniors.
Pioneer Resources Provides
Supported Housing
Transportation Services
Employment & Training Opportunities
Recreational Programs & Camps
Autism Services
Senior Programming
Low Income Housing
Several of our services are funded through Medicaid. The referrals to our programs come from a variety of areas, but many come from HealthWest (previously Muskegon Community Mental Health) or Ottawa County Community Mental Health and PACE/LifeCircles.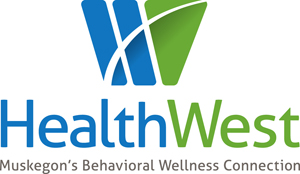 If you are not currently being served through your local Community Mental Health agency and would like to find out information about eligibility and benefits please go here:
2023 Agency Video
Our Mission
Our mission is to help people with disabilities and seniors attain independence and dignity by creating opportunities for participation in the community. People in pursuit of:
Pioneer Resources is accredited through CARF International.
Survey results may be accessed here.
Agency Brochures
Our agency brochure is provided in PDF below for viewing or printing. This brochure is designed to print on legal size (8.5×14) paper in landscape orientation, double sided. Call us today at 231.773.5355 and we'll be happy to get printed brochures to you.
Board of Directors
Marc Langeland, President
Margaret O'Toole, Vice President
Willie Minor, Treasurer
Mary McDonald, Secretary
Mary Beth Ramos
Shannon DeLora
Michael Poulin
Michael Rykse
Amanda Van Tubergen
Heidi Gras
Michael Weessies
Nicole Osborn
Justin Grill
Newsletter
Sign up to receive our newsletter
Annual Report & Outcomes Report
Click on each image for the full document
---
Privacy Policy
Pioneer Resources, Inc. is committed to honoring our donors' privacy. We do not rent, sell or exchange donor information with others. A donor's information is recorded to keep the donor informed about Pioneer Resources and its ongoing support of individuals with disabilities as well as seniors in our community.
Pioneer Resources does not collect personal information about visitors to our website, except when visitors specifically provide such information on a voluntary basis. There are specific instances where it is necessary to share this information with trusted and verified third party vendors only when verifying your communication preferences.
Security
We do not collect personally identifying information about you when you visit www.pioneerresources.org unless you choose to provide such information to us. Providing such information is strictly voluntary. Some basic demographic information is collected through the use of cookies to help us improve our services based on how users like you are connecting with us. We use this information to measure and track how visitors use the different sections of our site, what devices they are using and to help us make our site more user friendly and informative to visitors in the future.
Information provided to us may be disclosed when we in good faith believe that the law requires this disclosure.
Should you choose to correspond with us through email, we may retain information. We ask that you do not include confidential information through an unsecured e-mail.
Pioneer Resources may update and or revise this privacy policy as necessary to meet standards.