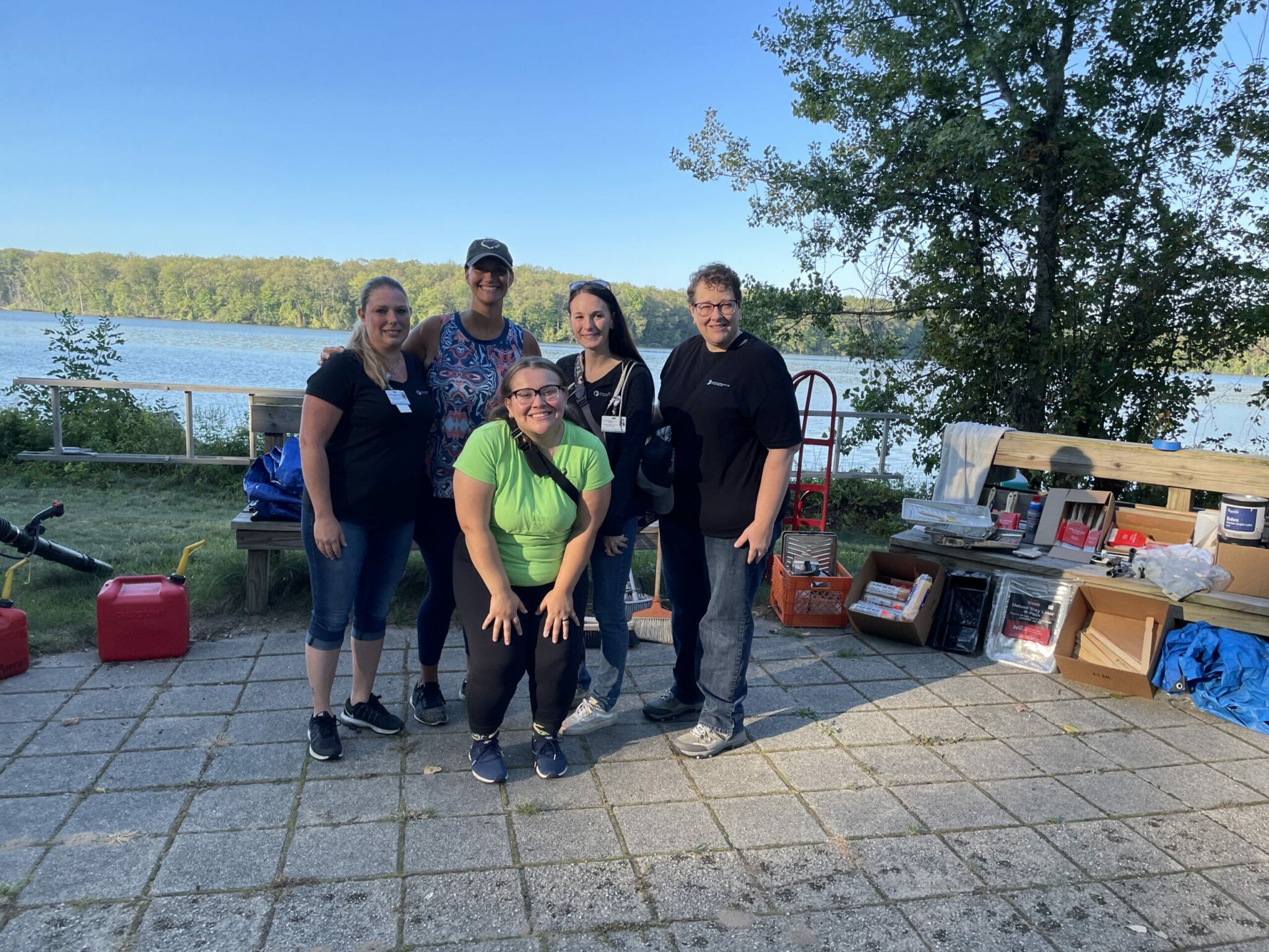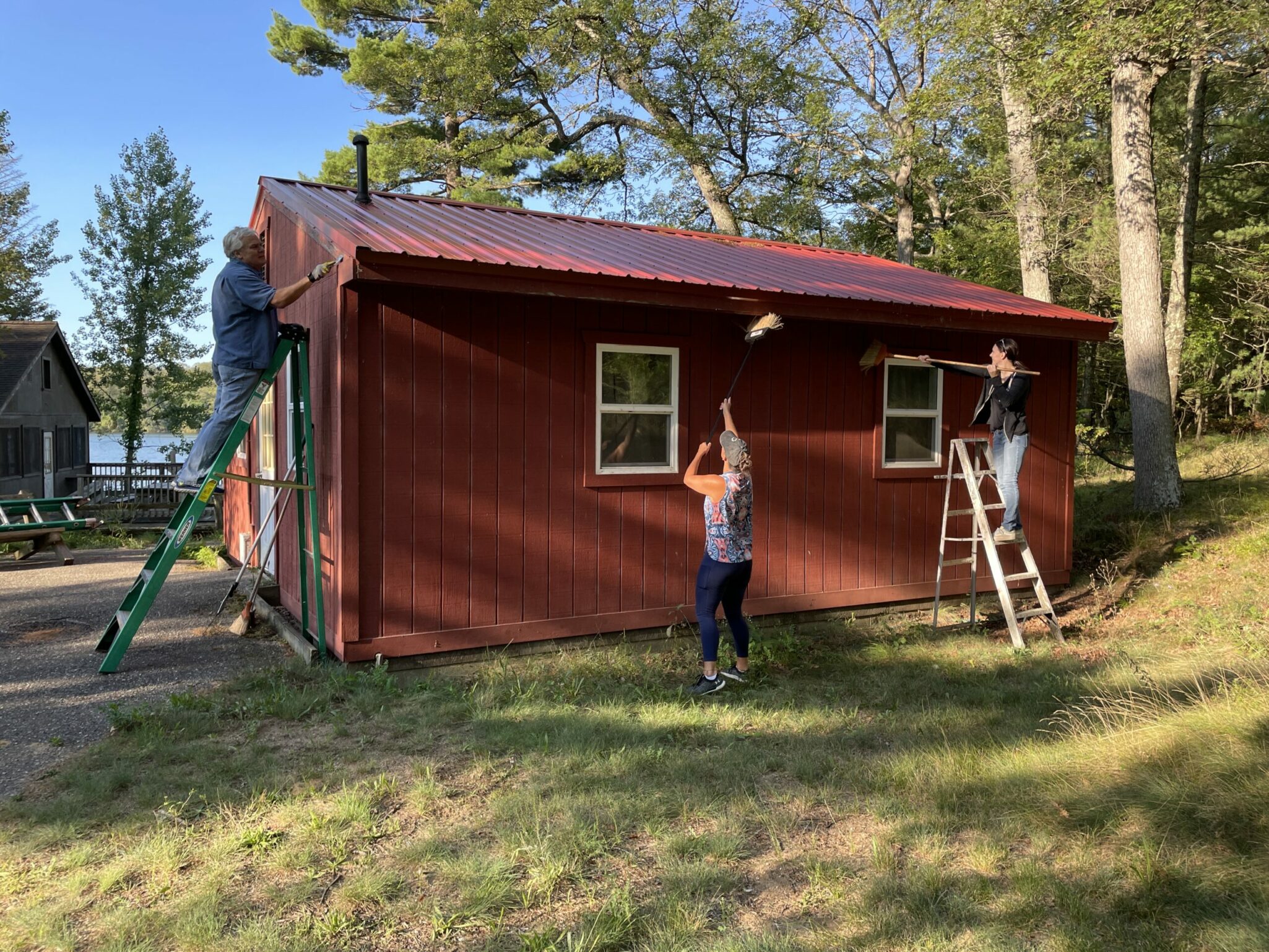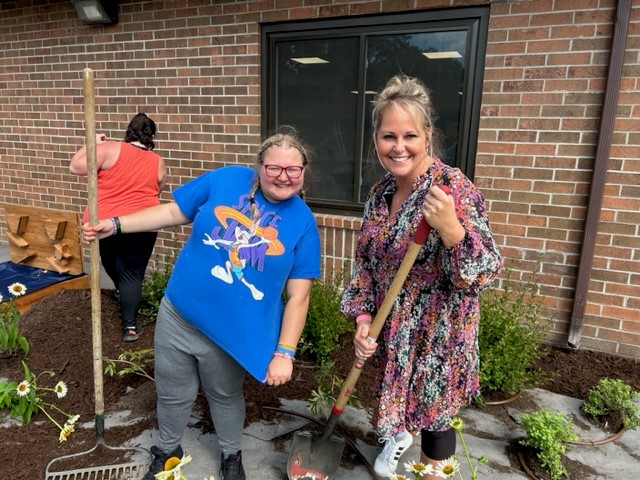 Volunteer at Pioneer Resources
"We make a living by what we get, but we make a life by what we give." ~ Winston Churchill

Volunteering is defined as helping others on a regular basis. This can be serving food in a soup kitchen or reading to the blind. Research tells us that volunteering can reduce early mortality rates by 22%, compared to those in people who don't participate in such activities. A study published in BMC Public Health, also revealed that volunteers benefit from reduced rates of depression and an increased sense of life satisfaction and well-being — "doing good, it seems, made them feel good".
Volunteer Opportunities
Pioneer Resources consists of our main program site on Wesley Avenue, eight group homes, an accessible apartment complex, a transportation terminal, and our large camp on Blue Lake. There is a saying that many hands make light work. Volunteers are invaluable during the springtime and fall; for yard clean-up on these properties, painting, gardening, etc. Other areas that volunteers may be helpful:
Reading to clients
Playing a musical instrument for clients
Assist with a community outing
Decorating for holidays
Providing handyman services
Or become a volunteer in an administrative capacity! Let us know what skills you have and what your interests are. Some ideas include:
Provide employment opportunities at your place of business
Provide a workplace experience for someone to learn a specific task (an hour or two)
Mentor an individual in self employment/micro-enterprise
Provide clerical services
Provide a job-shadowing experience to a job-seeker
Serve on a board or committee
How to Volunteer
If you feel led to volunteer in any of these areas or another area of interest, please contact Karen at 231.855.2412 or fill out the Volunteer Interest Form (fillable PDF) and email to Karen Breitenbach or fax or mail to the contact info below.
Pioneer Resources
Karen Breitenbach
1145 Wesley Ave,
Muskegon, MI 49442
Fax: 231.777.3507
kbreitenbach@pioneerresources.org or marketing@pioneerresources.org