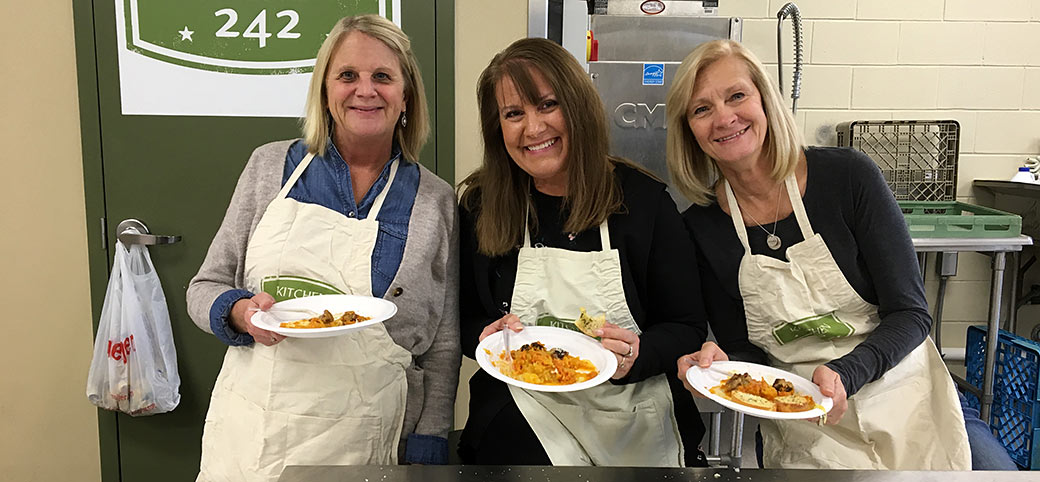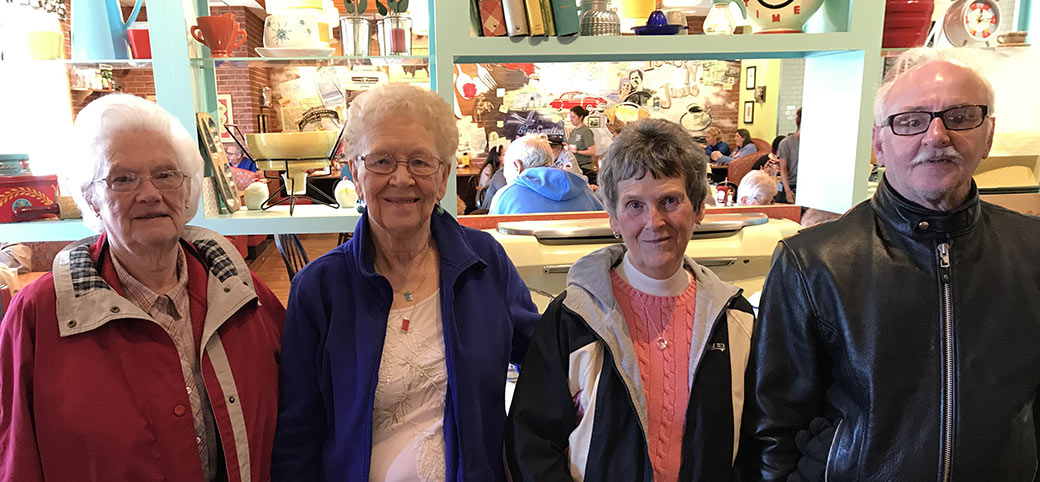 Senior Services
Pioneer Resources offers a variety of recreation and social events specialized for the senior population. Funding for the following programs was made possible by the Muskegon County Senior Millage. If there are questions regarding the Muskegon County Senior Millage, please contact Senior Resources at 231.733.3593 or visit the website.


Recreation Events
Enjoy socializing with old friends, meeting new friends, and exploring Muskegon County with events designed for Muskegon County seniors, 60 years and older. Transportation is provided from various locations in Muskegon County. There is a suggested donation of $5 per person per event, based on income, which covers the event cost, a meal, and helps to sustain the program.
Call us today for more information at 231.773.5355 or email recreation@pioneerresources.org
Attendee Testimonials
"It has all been a positive experience!! To be able to spend time with other senior citizens and visit the different venues that Muskegon County has to offer gives us so much to look forward to!" – Arlene

"Delightful! Something to really look forward to. Nice meeting neighbors and new folks. Good choice of Muskegon places and very nice lunch choices." – Diane
Monthly Meal Prep Class
We've partnered with Kitchen 242 to provide a monthly Meal Preparation Program for seniors in Muskegon County. This program was funded the by the Sister Simone Courtade Fund through Trinity Health. Classes take place on the second Wednesday of the month from 12:30pm-3pm at Kitchen 242. Reservations are required as class size is limited. Transportation is not provided. Call Alex (231.375.7025) to reserve your spot!
Class dates for 2023:
April 12
May 10
June 14
July 12
August 9
September 13
October 11
November 8
December 13
Transportation for Seniors

Lakeshore Ride Link
Need a ride in or out of Muskegon County? Pioneer Resources and Lakeshore Ride Link have partnered to provide transportation for seniors. Please click the link below to discover the transportation options available to you. Once on Lakeshore Ride Link's website, refer to the check marks on the grid to see what areas are serviced through each transportation provider.
Dynamic Transportation
Our Dynamic Transportation program provides rides to individuals and their caregivers as availability allows. Riders must be residents of Muskegon or Ottawa counties and rides must be within these two counties. Priority is given to individuals with physical limitations that inhibit access to other transportation sources and/or those with income limitations. Call our transportation office at 231.773.8060 Monday-Friday between 9am-3pm to inquire about availability and to schedule your ride. This service is provided with support from the Michigan Department of Transportation and the American Rescue Plan Act (ARPA) through September 30, 2023.
How Do I Get Started?
Call us today for more information at 231.773.5355 or email recreation@pioneerresources.org
Print our tri-fold brochure below on standard (8.5×11) paper in landscape orientation, double sided, "flip on short edge". Need more than a few? Call us at 231.773.5355 and we'll get you what you need.